RENO, Nev. (AP) — Nevada's latest bid to block incoming shipments of weapons-grade plutonium points to the U.S. Energy Department's own scientific warnings about the dangers of prematurely moving the highly radioactive material out of South Carolina.
State lawyers say in briefs filed this week with the 9th U.S. Circuit Court of Appeals that the Trump administration is engaged in a clandestine "charade" intended to turn Nevada "into the nation's radioactive dump."
They want the San Francisco-based court to overturn a Reno judge's refusal to temporarily halt all plutonium shipments to a site near Las Vegas.
U.S. District Judge Miranda Du denied the request Jan. 30, saying any potential harm was speculative. That was the same day the government revealed it secretly shipped a half metric ton (1,102 pounds) of plutonium from South Carolina to Nevada sometime before Nov. 30.
Nevada lawyers said in Monday's filing that the "stealth" truck shipment increased residents' radiation exposure equivalent to getting 100 to 200 chest X-rays annually for three years.
Click here to read the full article.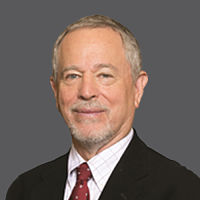 It is with deep sadness that Pisanelli Bice announces the passing of our colleague, mentor, and friend, Barry B. Langberg. Barry passed away on October 4, 2018, following a fierce and valiant battle with cancer. His love of life is reflected in the many and various stories he shared with family and friends. And, his love of and extraordinary talent as a trial attorney is reflected not only in the victories he accomplished for his clients, but also in the many lawyers privileged to learn and grow under his spirited tutelage and imbued with his passion and skill. Barry is and will be greatly missed by his Pisanelli Bice family and by all who knew him.
Click here to view his obituary.
Pisanelli Bice was named in Vegas Inc.'s "The List: Law Firms, Aug. 13, 2018″.
Click here to view the full article.
Pisanelli Bice was named in Vegas Inc.'s "Legal notes: Local award winners, Aug. 13, 2018″, highlighting a number of their top attorneys for locally won awards.
James Pisanelli — general commercial litigation
Todd Bice — business litigation (Top 100)
Dustun Holmes — business litigation (Rising Star)
Kirill Mikhaylov — business litigation (Rising Star)
James Pisanelli — business litigation (Top 100)
Ava Schaefer — business litigation (Rising Star)
Debra Spinelli — business litigation (Top 100, Top 50 Women)
Click here to view the full article.
A drug company's lawsuit halted the Wednesday night execution of condemned killer Scott Dozier about nine hours before he was set to die.
District Judge Elizabeth Gonzalez heard arguments in the civil case for about two hours before barring the Nevada Department of Corrections from using one of the three drugs it had planned to include in Dozier's lethal injection.
The Department of Corrections later announced that it had postponed the execution.
"The execution, which was ordered by the court, will not take place until further notice," according to the announcement.
Dozier, 47, was to be executed at 8 p.m. at Ely State Prison with a drug combination never before used in capital punishment. It would have been the first execution in Nevada since 2006.
District Judge Jennifer Togliatti signed Dozier's execution warrant last month.
'Irreparable harm'
Alvogen Inc., which started distributing the sedative midazolam in August, filed a lawsuit Tuesday that accused the Department of Corrections of surreptitiously obtaining the drug for use in the execution.
In an April 20 letter distributed to governors, attorneys general and prison directors in each of the 31 states that carry the death penalty, the multibillion-dollar drug company "wrote in the clearest possible terms that Alvogen strongly objects to use of its products in capital punishment," according to the lawsuit.
Within days of learning that their product was obtained by Nevada prison authorities, the company moved to stop the execution, arguing that Alvogen would suffer "immediate and irreparable harm" should it proceed.
Click here to read the full article.